SmartRemove
Abrasive Removal Only System
The WARDJet SmartRemove, a waterjet abrasive removal system, is the simplest and most effective abrasive removal system for your waterjet cutting machine.
SmartRemove Waterjet Abrasive Removal Only System
All the SmartRemove needs to run is a compressed air hose! It's compact, easy to use, has an extremely small foot print, and ships on a standard pallet right to your door.
Easy and Cost-Effective Abrasive Removal
Use the WARDJet SmartRemove to easily remove abrasive in a cost-effective way from ANY waterjet tank. The WARDJet Abrasive Removal Only System removes abrasive and kerf material from the tank by pumping out and depositing abrasive into a reusable abrasive bag inside a storage hopper. As with all removal-only systems, drops will not be removed. With our abrasive recycling system you could be recycling and reusing your abrasive.
Reduce Labor and Downtime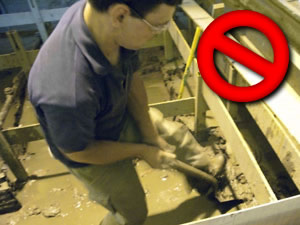 This option is a great choice to dramatically reduce the amount of shoveling and associated downtime required to empty your tank. The SmartRemove is one of our more popular accessories, and if not initially purchased with your machine, it will likely be at the top of the list once you have shoveled out your tank a few times!
The SmartRemove can be easily installed in most any waterjet tank with our clear and easy to follow installation help guide, photos and videos.
The SmartRemove is affordable. With financing options as low as $199* per month, the SmartRemove comes with everything you need to start removing the sludge from the bottom of your tank. This can pay for itself since you may not need to pay to have your abrasive removed by hand anymore, drastically reducing the downtime of your machine. Generate income and remove your abrasive from your tank while the SmartRemove does all the work!
SmartRemove - Abrasive Removal Only System
Mach 4C Retrofit with SmartRemove - Abrasive Removal Only System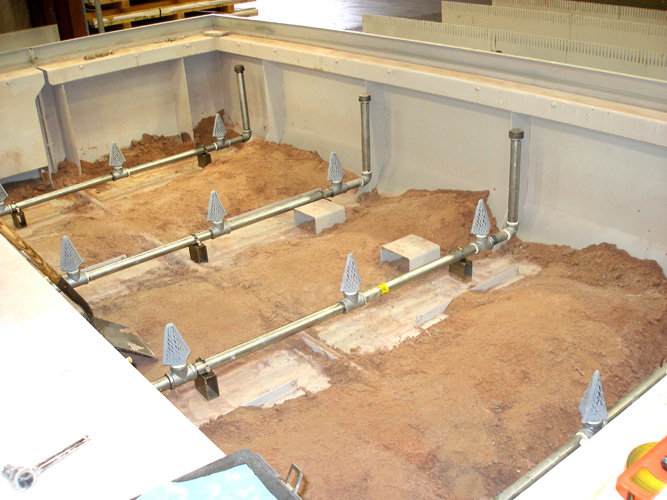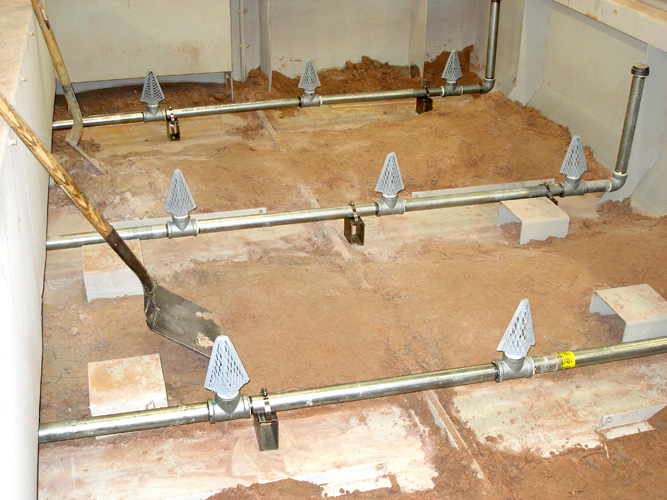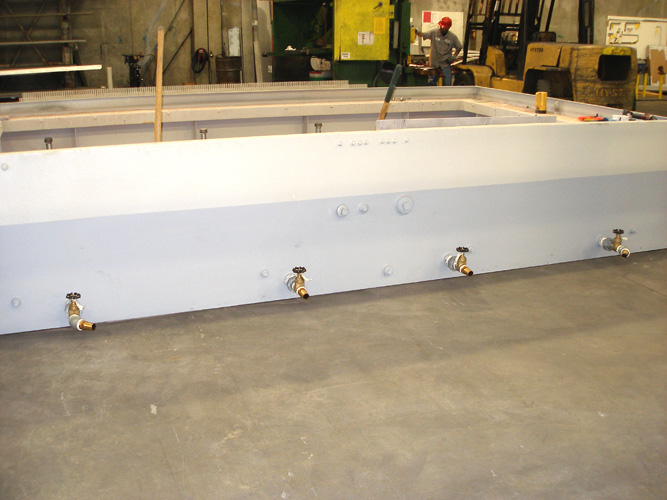 Here is an example of the WARDJet SmartRemove plumbing in the tank of another OEM's waterjet tank. If you have been running your waterjet without an abrasive removal system, or have one that doesn't work very well, you will have to dig out your tank one more time to install the SmartRemove (Abrasive Removal Only System).
At least one flange near the bottom of the tank is required for the plumbing to exit the tank.
WARDJet E-1515 Waterjet with Abrasive Removal System
Paper Bed Filter
The Paper Bed Filter is a great solution for removing fines and particles from your waterjet waste water. Filter water from either your abrasive or water-only waterjet and remove abrasive, foam, plastic, plastic brick, composites, carbon fiber, and practically anything that floats. When used in conjunction with our SmartCycle water recycling system you get crystal clear water that can be reused in a closed loop with your waterjet.
The Paper Bed Filter automatically rolls the waste paper out only when it is full. This reduces the waste cost of the paper media. Filtering through the Paper Bed Filter also increases filter life on the SmartCycle.
Additional Information
What can waterjets cut?
Wood, Stone, Composites, Sheet Metal, Foam, Food, Glass and much, much more...
How do we keep our prices down?
This has been achieved by pioneering an innovative business model specifically aimed at helping our customers. Simply put, we cut out all of the middlemen and high cost centers that do not directly contribute to the building of a great waterjet system.
Why the extra foot of travel?
Often, when adding a second cutting head, the distance the first cutting head can move is reduced to make space for the additional head. We added the extra foot of travel to "park" the second head when not in use. This allows you to have full range of the first cutting head when the second is not in use.
Why the independent carriages?
The benefit of having separate cutting heads on completely independent Z-Carriages is the freedom the operator gets to place the heads as close or as far apart as desired within seconds. Each Z-Carriage has its own motor driven height adjustment, and can be configured to have an independent height sensor.
How thick can waterjet cut?
Waterjet can cut 10" thick stainless steel without too much difficulty, but can cut even thicker material (18" thick Titanium) if the application demands it.
Start Cutting!
Get Solutions. Start tailoring your waterjet today!