Custom: TAILORED WATERJET SOLUTIONS™
Whether it's a waterjet with a few extra features or a completely custom machine requiring ground-up engineering and design, we've made a name for ourselves doing custom work. This has evolved into what we call, Tailored Waterjet Solutions™ which is our way of providing customized waterjets at stock-like prices. This is made possible largely because of our modular design practices which allow us to scale our waterjet designs, alter the functionality and adapt our accessories with relative ease. Furthermore, our sizable in-house team of engineers and technical staff thrive on problem solving and tailoring machine solutions for every customer.
Custom Waterjet and Manufacturing Systems
At WARDJet, we're constantly creating new technologies and innovations. What drives us to do this? Customers with unique applications that require better solutions than what is already available drive us to see difficult situations as opportunities to revolutionize and innovate.
Engineered to Order
You're application is unique. Shouldn't your waterjet be? Partner with WARDJet and allow our talented staff of engineers to work alongside you to design a system that exceeds your expectations.
Your Budget, Your Timeline
WARDJet controls all aspects of our manufacturing process. This allows us to come in "on-time" and "under-budget", even with multiple concept and design reviews and prototyping stages.
UPGRADES
Don't see an option you need? No problem! Let us help incorporate features into your machine that you never even dreamed possible.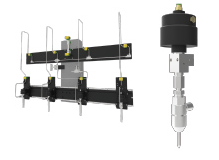 MODIFICATIONS
Don't see a machine size you need? Need more Z travel? Want to incorporate custom fixturing into your table? We'd love to help!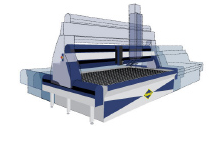 CUSTOMIZATIONS
Add material handling capabilities, safety features, tooling configurations and more. If you can dream it, we can do it!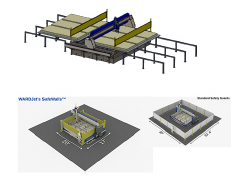 Toggle Imperial or Metric
| Model | Cutting Area Length | Cutting Area Width | Z Travel |
| --- | --- | --- | --- |
Additional Information
What can waterjets cut?
Wood, Stone, Composites, Sheet Metal, Foam, Food, Glass and much, much more...
How do we keep our prices down?
This has been achieved by pioneering an innovative business model specifically aimed at helping our customers. Simply put, we cut out all of the middlemen and high cost centers that do not directly contribute to the building of a great waterjet system.
Why the extra foot of travel?
Often, when adding a second cutting head, the distance the first cutting head can move is reduced to make space for the additional head. We added the extra foot of travel to "park" the second head when not in use. This allows you to have full range of the first cutting head when the second is not in use.
Why the independent carriages?
The benefit of having separate cutting heads on completely independent Z-Carriages is the freedom the operator gets to place the heads as close or as far apart as desired within seconds. Each Z-Carriage has its own motor driven height adjustment, and can be configured to have an independent height sensor.
How thick can waterjet cut?
Waterjet can cut 10" thick stainless steel without too much difficulty, but can cut even thicker material (18" thick Titanium) if the application demands it.
Start Cutting!
Get Solutions. Start tailoring your waterjet today!