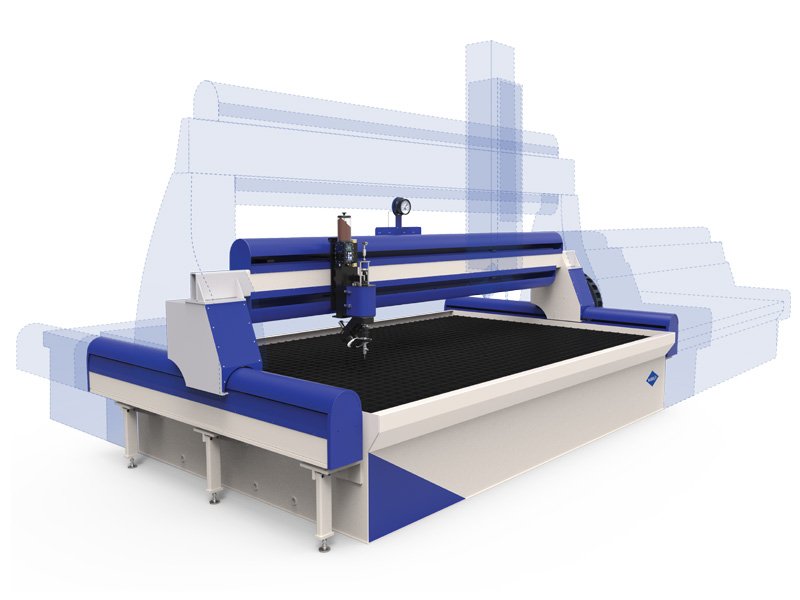 Tailored Waterjet Solutions™
A waterjet engineered to meet your needs and grow with your business
WARDJet offers an innovative way to get a custom waterjet with a stock-like price. We call it "Tailored Waterjet Solutions." Thanks to our system of modular waterjet components, your waterjet is tailored based on your individual needs. Our waterjets can be upgraded at anytime and will grow with your business.
Start tailoring your new waterjet today
The broadest and deepest product line in the waterjet industry with tailored solutions that are completely expandable, upgradeable, & customizable
Remote video & call support within minutes
With 94% of all calls resolved without sending a technician to you*
Learn More
* Based on an internal study conducted in the year of 2014
Why WARDJet?
Made in the USA
Our waterjet equipment is manufactured and assembled 100% from scratch in Tallmadge, OH.
Vertically Integrated
We cut, bend and weld the steel. We machine the beams, paint the tanks, run the wires, solder circuit boards, write the software and assemble in-house.
FREE Remote Support
Best in class support for the life of the machine
FREE Training
Training is always free at WARDJet
FREE Software Updates
Software updates are FREE. Period.
No Middle-Men
Always deal directly with WARDJet. We wouldn't have it any other way!
State-of-the-Art Technology
We're always pushing the boundaries of waterjet cutting
High-Quality Engineering
Over 30% of our staff are degreed engineers
The Team
We have a dedicated team of people who love waterjet cutting and hope you do too!
Commitment to Excellence
We want to help you succeed! We do this by striving for excellence in all that we do.
and more...
WARDJet listens to our partners. If you have questions, comments or new ideas, we want to hear them!
Customer service is our number one priority. WARDJet goes above and beyond for our partners.
Don't take our word for it. Check out what some of our most trusted partners are
saying
about WARDJet!
---
Our Partnerships
Rewarding relationships with some of the best companies worldwide