Apps: Mobile Apps to Go With Your Waterjet
WARDJet is always looking for ways to get you the information you need to make your cutting more successful. WARDJet has developed a Feed Rate Calculator app for your Android device. Simply input your machine settings, pick your material and thickness, and it automatically calculates your Feed Rate. Find the suggested machine feed rate for your desired cut qualities. It's quick, easy, and best of all, IT'S FREE! Download the WARDJet Feed Rate Calculator today for Android and iOS.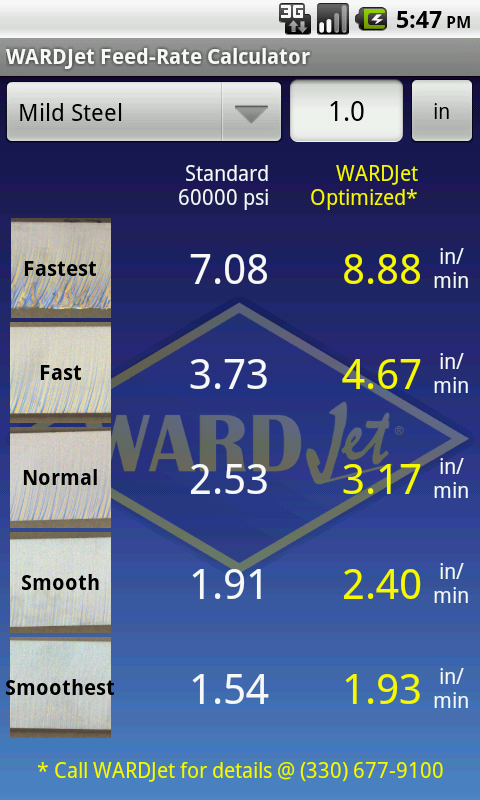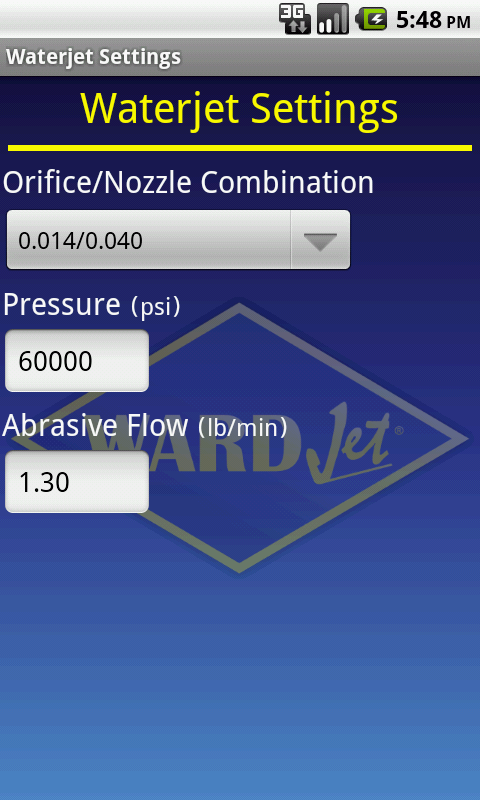 Start Cutting!
Get Solutions. Start tailoring your waterjet today!