Advanced Manufacturing Research Centre with Boeing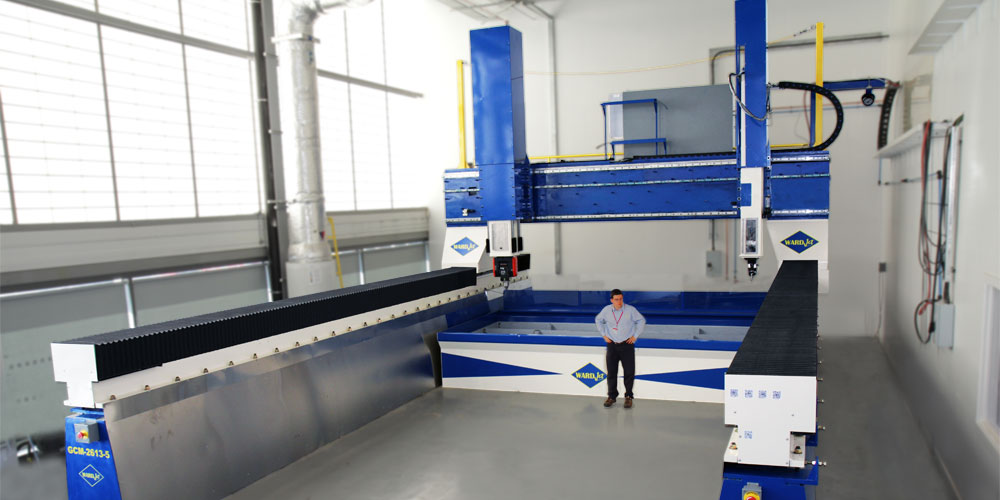 Learn More about the GCM-Series waterjet currently in use at the AMRC with Boeing
WARDJet has been selected over every other manufacturer in the industry to provide top-of-the-line waterjet cutting equipment to the University of Sheffield Advanced Manufacturing Research Center with Boeing. The Advanced Manufacturing Research Centre (AMRC) with Boeing is a $60 million partnership that builds on the shared scientific excellence, expertise and technological innovation of the world's leading aerospace company and the world-class research within the University of Sheffield's faculty of engineering.
The AMRC's vision is to become a world-class global research facility developing innovative and advanced technology solutions for advanced materials forming. The AMRC is tangible demonstration of what is possible when academia, government and industry collaborate to develop cutting-edge technologies enabling world-class scientists and engineers to deliver real economic and environmental solutions benefiting everyone.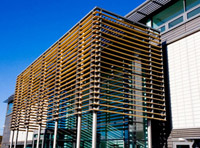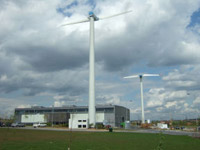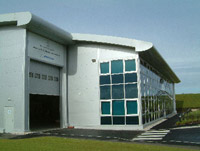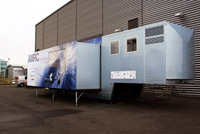 The AMRC with Boeing now employs around 180 highly qualified researchers and engineers from around the globe, in two purpose-built centres on the Advanced Manufacturing Park in South Yorkshire. The centre works with businesses, from global aerospace giants to local SMEs, on a consortium basis.
Richard Ward has also been appointed to the board of directors for the AMRC, along with representatives from other partners including Sandvik, Boeing, Rolls Royce, Mori Seiki, HAAS, Carpenter, BAE Systems, and Messier-Bugatti-Dowty.
AMRC with Boeing Current Projects
ADMAP-GAS Turbine Research
The AMRC with Boeing is investigating the use of abrasive waterjet for machining firtree features in turbine discs. Click here for information on ADMAP-GAS.
REFORM
REFORM focuses on developing resource-efficient and clean technologies for processing composites. Click here for information on REFORM.
ENEPLAN
ENEPLAN focuses on energy efficient factories and looking at the consumption of energy and environment impact for different machining operations. In this project we are comparing milling of an aeronautic component with waterjetting in terms of energy use and material utilisation. Click here for information on ENEPLAN.
AMRC with Boeing Current Partners
The AMRC with Boeing currently has 22 Tier One members which help determine R&D agenda, including global leaders such as Boeing, Rolls Royce, Messier-Bugatti-Dowty and BAE Systems; and 47 Tier Two members who have access to all the AMRC's generic research projects. The AMRC with Boeing also works with many other companies on individual research projects.
For more information visit the AMRC Website.