Why WARDJet?
The philosophy and culture driving WARDJet's success is what really set us apart!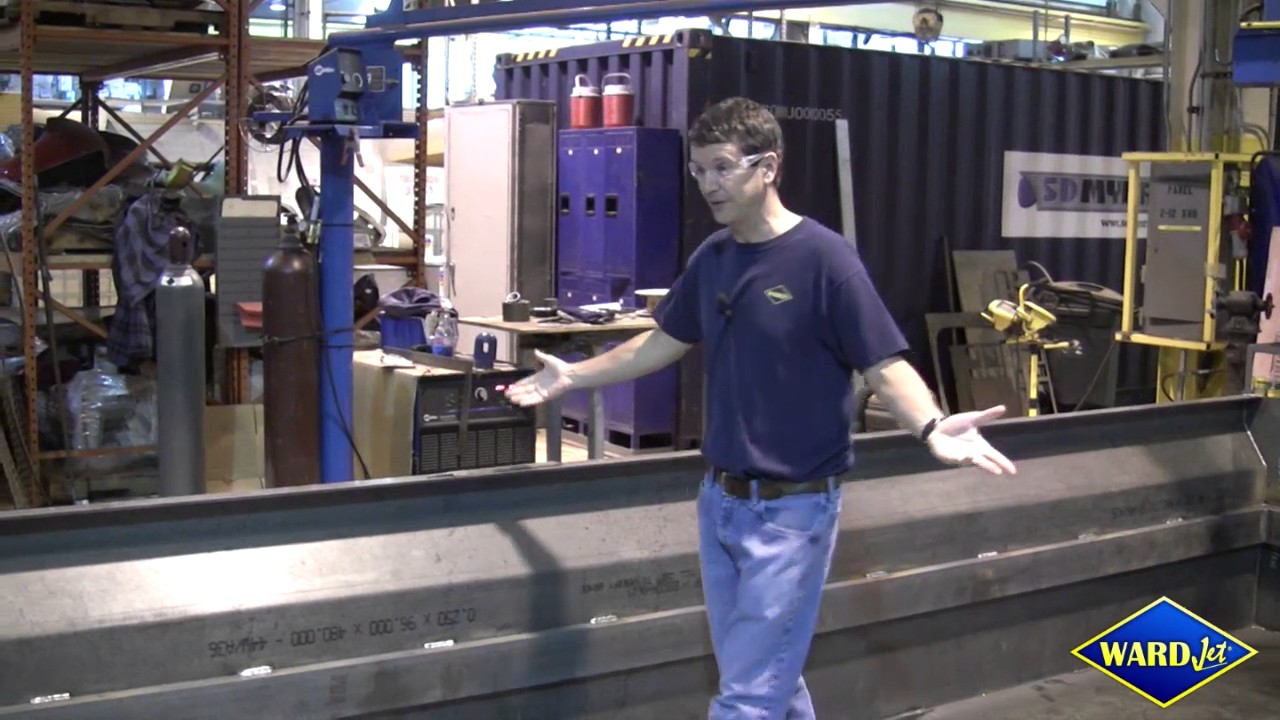 Part 2 - Technical Support
Full Color Manuals
Online Resources
3D Interactive Manuals
Quick Guides/Cheat Sheets
Check Lists
Tech Support Tracking Software
Tech Support Procedures
QR Code Support
Mobile Support
Mobile Online Parts Store
Access to up-to-date information and resources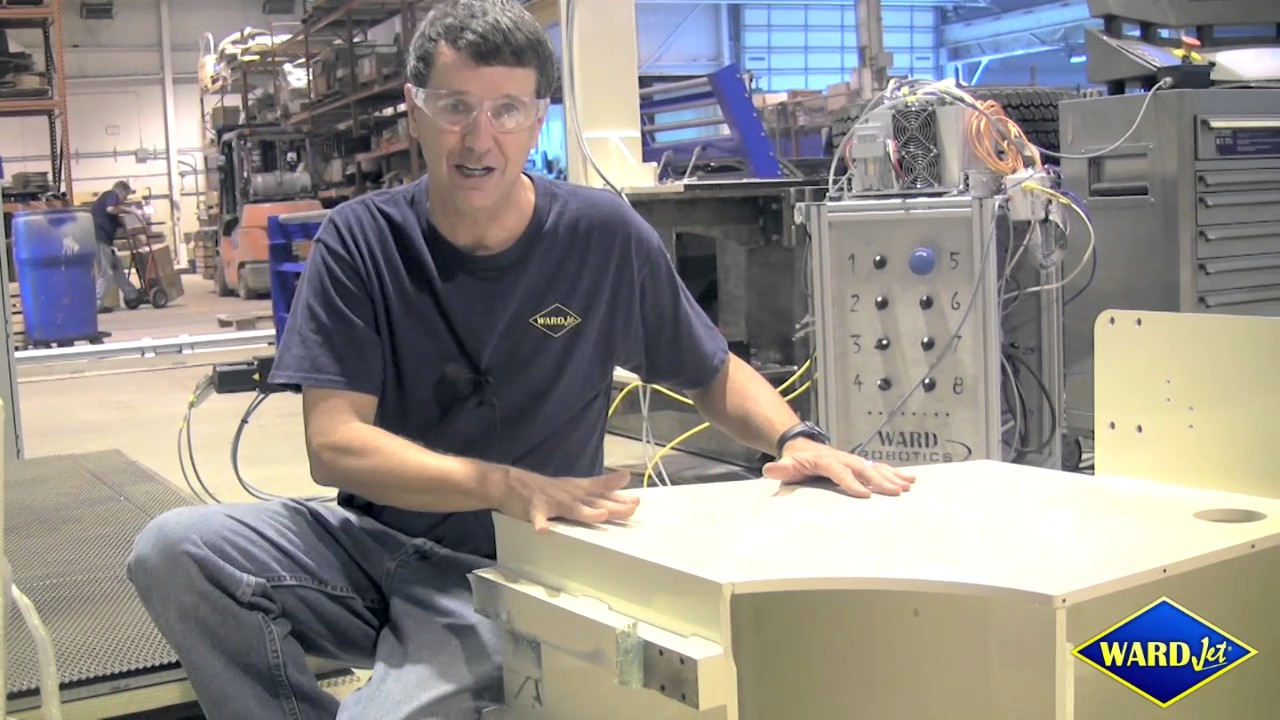 Part 3 - In-House Manufacturing
Tank construction
In-house manufacturing allows us the flexibility to custom tailor to your needs.
Watch your own waterjet being built!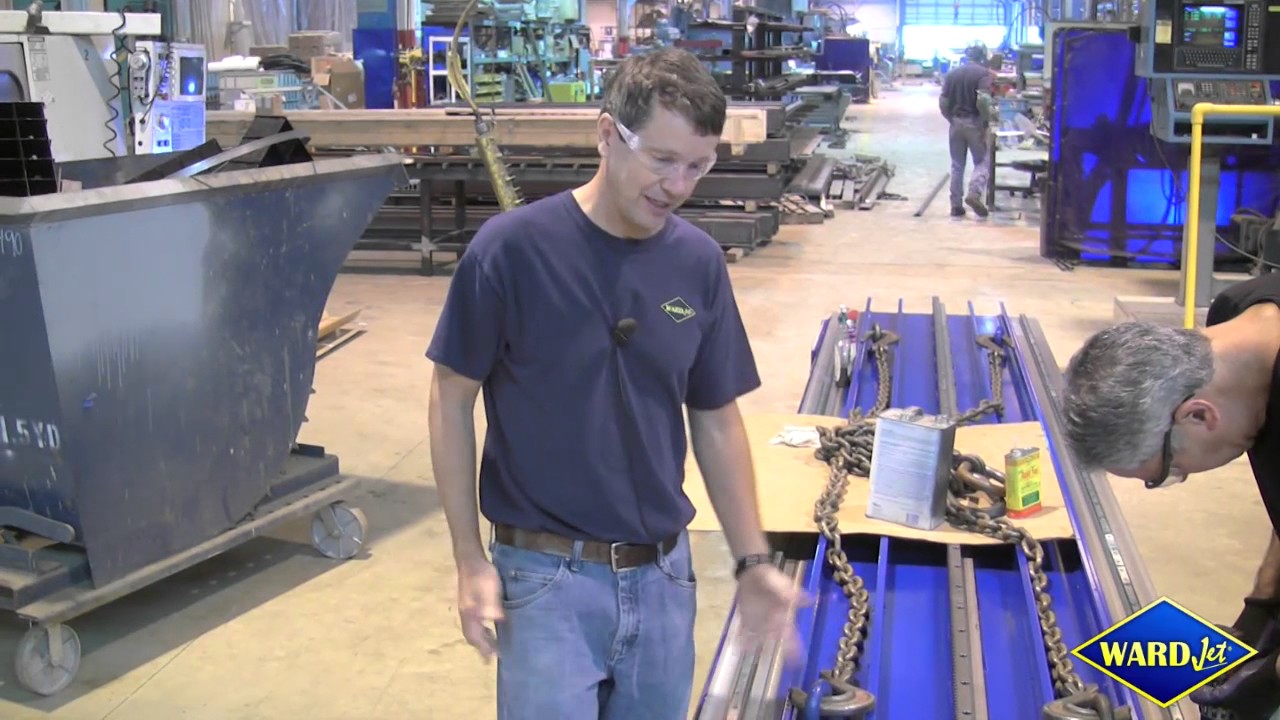 Part 4 - Risers
Extremely rigid
Heat stress relieved
Designed for expandability
Up to 16 axis
Plug and play electronics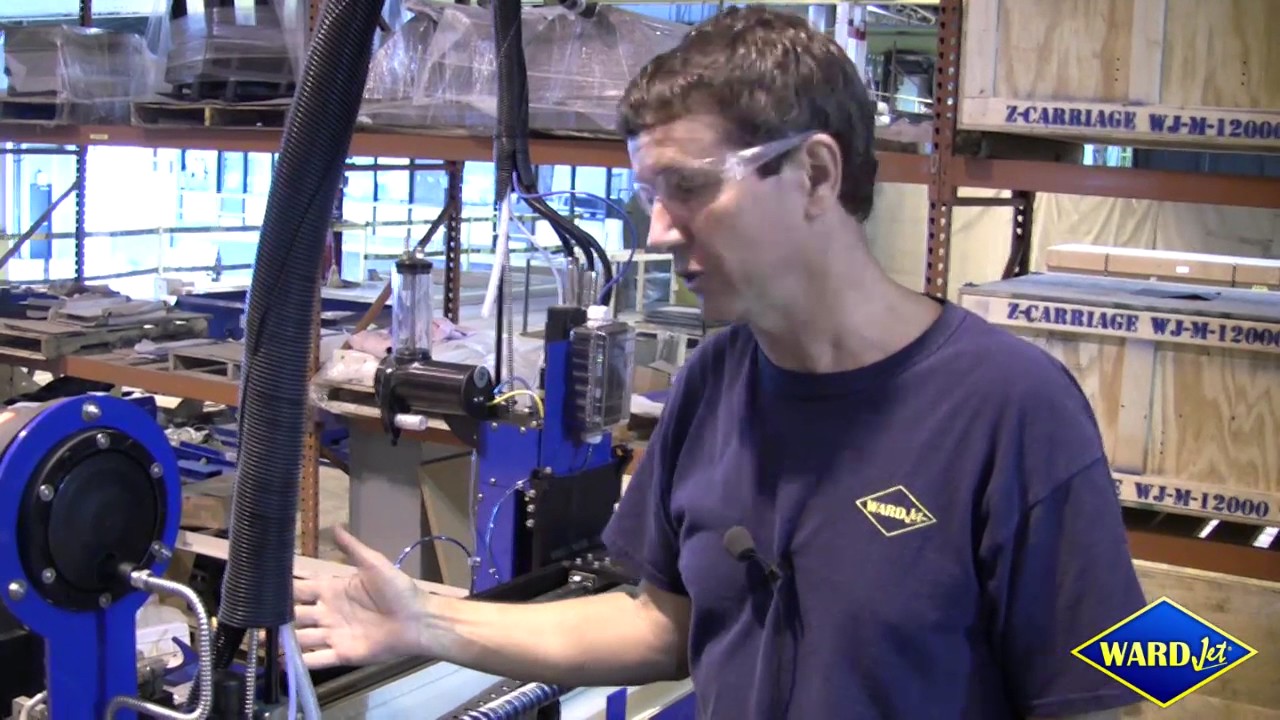 Part 5 - Cross Beams, Side Beams & Linear Rails
Heat stress relieved
Precision pinned linear rails
Linear rail position verified with laser
12" stand-off of linear rails is unique to WARDJet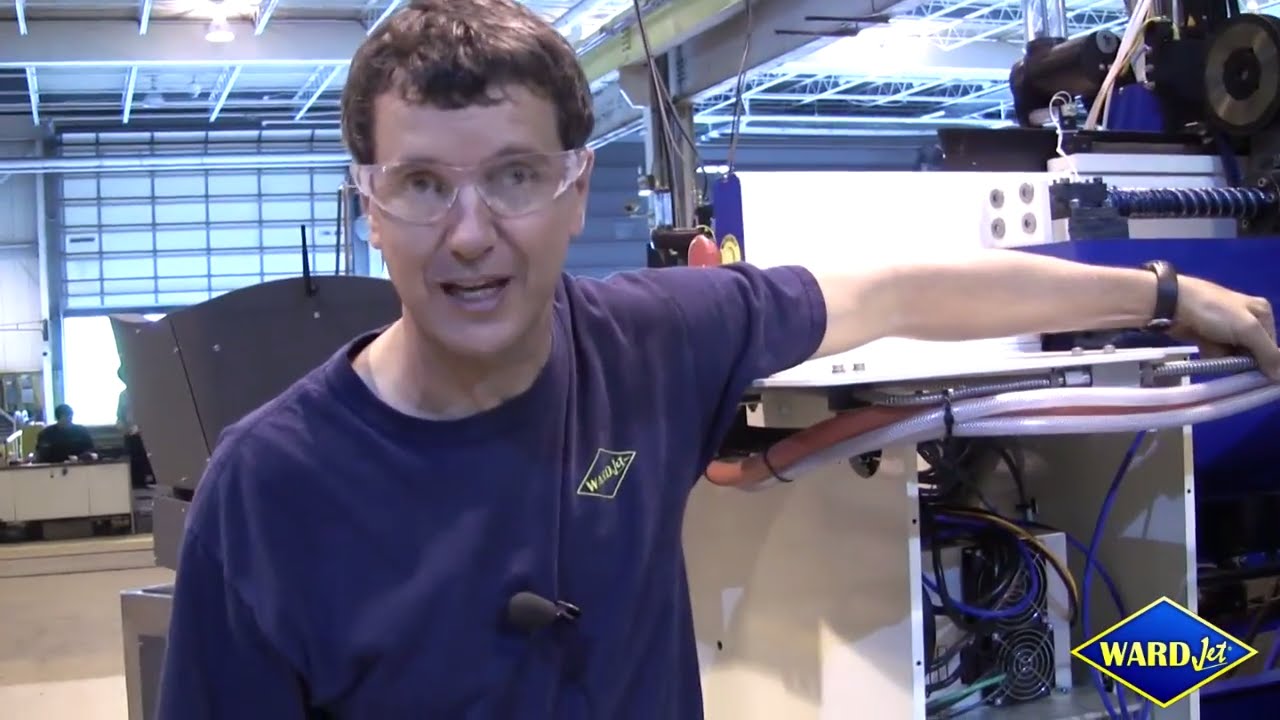 Part 6 - Assembly
Modular systems
Build process ensures quality
Build process ensures speed
Designed for easy expandability
Easy to service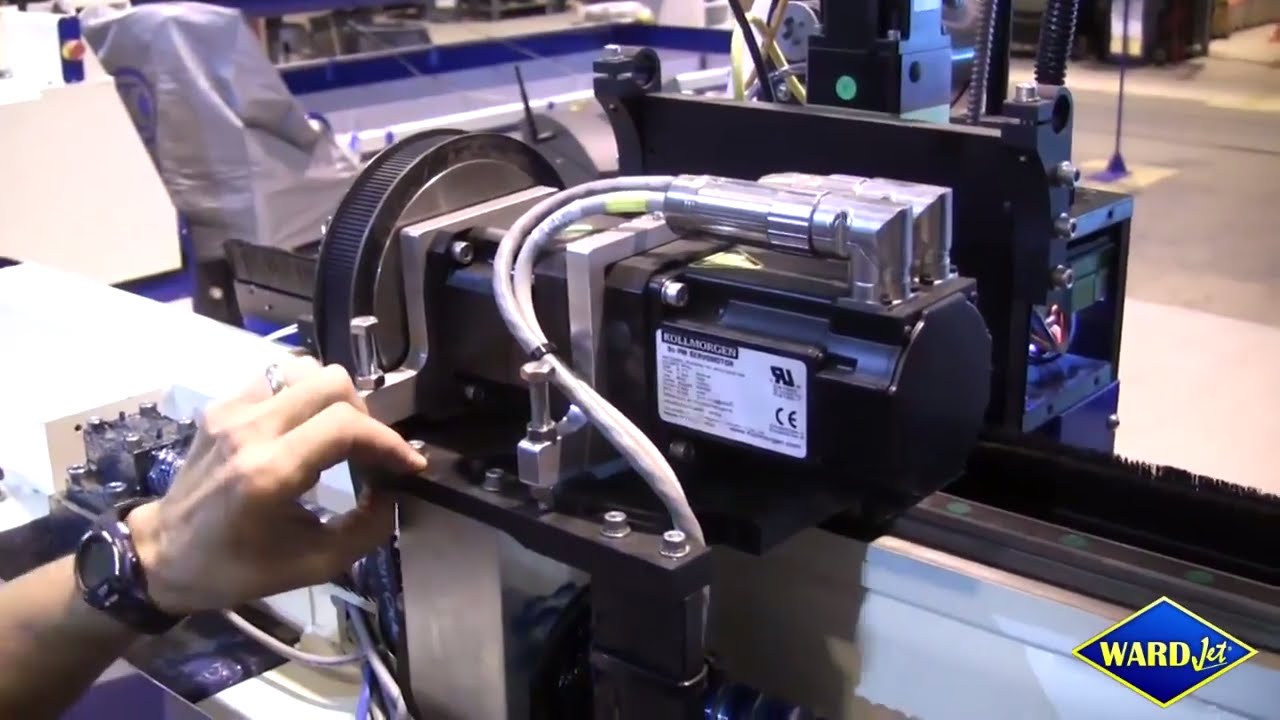 Part 7 - Drive System & High Pressure
Smaller footprint than our competitors
Long life drive system
Proven technology
Modular drive system
Fixed cables for long life
High pressure shielding throughout system
Designed to maximize pressure to the cutting head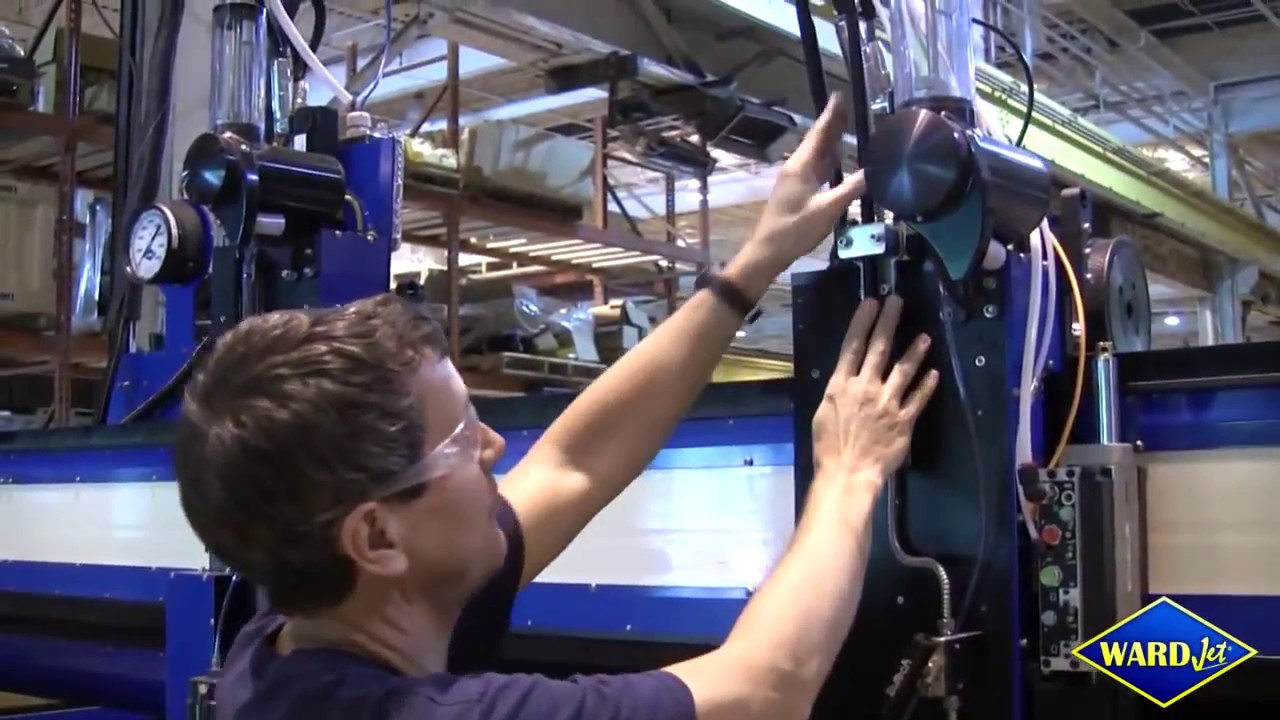 Part 8 - Z-Carriage
Highly Expandable
On/Off valve at the cutting head
Accessories easy to install
Rock solid stability at the cutting head
Easy service and mantenace
All systems are backwards compatible
CNC waterjet platform with custom manufacturing capabilities